If you're planning on visiting a log cabin, or maybe even moving into one, then you may be wondering: what are some good things to have on hand at a log cabin? So, to help you out, I've compiled a list of my top 15 items to keep in your log cabin. I hope they'll prove to be just as helpful for you as they've been for me!

1. Pendleton Wool Blanket
Log cabins, by design, are very good at keeping consistent temperatures. Timber wood allows for more breathing in the structure and better air flow, and while this is a great asset for your energy bill, it can mean the nights get a little chilly. When you're ready to snuggle up by the fireplace, a Pendleton Wool Blanket is the perfect thing to have. If you want a great design, be sure to check out their National Parks collection; these simple but beautiful designs fit the aesthetic of any log cabin. My personal favorite is the Yosemite design!
2. Map
Having a map is absolutely crucial to a wilderness trip. You can't rely on the internet in the wilderness; for that reason, it's best to carry either a physical, paper map from AAA or a digital GPS device from Garmin. You may be more comfortable with a digital device, and that's perfectly fine; I'll link to the Garmin devices so you can check out their stuff. The quality is excellent, but keep in mind that they run on batteries. Make sure to keep them charged!

3. Fireplace Tools
Every log cabin has a fireplace; it's just not complete without one! So, to make sure you can tend the fire and keep the place cozy, keep a good set of fireplace tools in the cabin.
4. Flashlight
Electric power in log cabins can be spotty; some may not have electric power at all! As such, a flashlight is an essential item to have at your log cabin. It's always good to have an alternative light source. One of the best all-in-one models on the market is the O Light, which is what I am linking to below. As with any other electronic, make sure to keep it charged!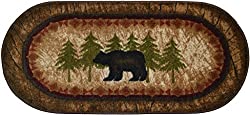 5. Novelty Floormat
Nothing puts the finishing touch on a log cabin quite like a good novelty floor mat. In addition to looking cool, they also help to get dirt and debris off of your shoes when you come inside. You don't want to make that pretty cabin of yours dirty, after all.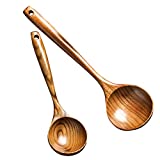 6. Wooden Spoon Ladle
These spoons are great for all kinds of cooking; the wood is less likely to bring any toxins to your food, the grip is sturdy and unlikely to break. Wooden utensils are also good for use with open fire cooking, as they won't melt near a fire like plastic utensils are liable to do.
7. Fire Extinguisher
When you're in a house that's made of 100% timber, a fire extinguisher is an absolute necessity. It's probably best to keep one in the kitchen or by the fireplace. This is an emergency item; ideally, you'll never have to use it. However, make sure you change it out every couple of years, as extinguishers do have expiration dates.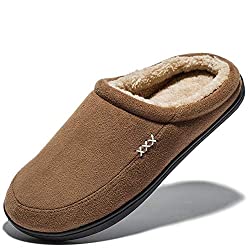 8. Comfy Slippers
There's no better feeling after a long day of hiking than taking off your boots and sliding into some soft, comfy slippers. Slippers also provide a cheap way of limiting the amount of dirt you track into the cabin. When you walk in, leave those dirty boots at the door and put on clean, comfortable slippers!

9. Baskets
Having some baskets at the door to place important items is a great way to keep the place tidy and make sure you don't lose anything important. While they're certainly convenient, they also have a rustic look that enhances the aesthetic of your cabin.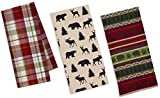 10. Towels
These towels have awesome designs and are great to keep in the kitchen. I personally love the designs in the towels below.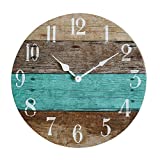 11. Wall Clock
You're not usually on a time table while out in the woods, but it does help to know what time it is, especially if you do work from your cabin. Having a wall clock that fits the look of your cabin is especially pleasant, so check out the ones linked below.

12. Books
It's always great to have some entertainment in your cabin, and nothing is as satisfying as curling up next to the fire with a good book. Books can also serve a decorative purpose, and to that end, I'm linking to a book on cabin decorating here. Who knows? Maybe it'll give you some inspiration in decorating your cabin, too!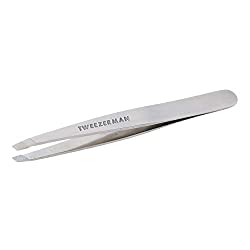 13. Tweezers
When you're in a house made of wood, likely surrounded by woods, the chances of getting a splinter or thorns stuck in your skin or in your pet's paw is much higher than it is elsewhere. Because of this, a good pair of tweezers is essential to your cabin life!

14. Hatchet
This is another essential item for cabin life, especially for cutting up firewood. The hatchet linked below is top-quality and should last you for life. You really don't want to go cheap on a hatchet; if it falls apart mid-use, it's liable to cause all kinds of injuries.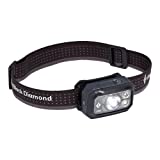 15. Headlamp
As said before, electricity can be spotty in a cabin, so a good headlamp is a wonderful asset to your cabin. In addition to helping light the way if your power goes out, these are also great if you want to take an evening trail or look for firewood in a more densely wooded area.