For the majority of craftsmen and woodworkers, constructing a log cabin is the ultimate DIY project. The process awards you the chance to combine the knowledge, skills, and techniques you have gathered to craft something unique that will provide shelter and comfort to your family for generations. If you are considering taking on this exciting task, you will need a variety of tools that will make the job easier for you. We have drafted a list of some of those tools for your consideration.
Safety First
Construction sites have their fair share of hazards. You must put on protective gear as you are working on your log cabin. The appropriate protective equipment will vary depending on the construction site, the tools being used, and the various chemicals present. For starters, you may need to consider getting the following:
Safety Harnesses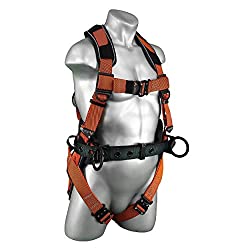 Malta Dynamics Warthog Comfort MAXX Construction Harness
This full-body safety harness features a removable waist belt, and it is designed to enable full movement while still being attached to avoid falling. It fits a weight range of 130-310lbs, and it is the perfect heavy-duty roofing harness for anyone constructing a log cabin.
Hard Hat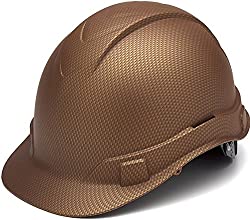 Pyramex Safety HP44118 Ridgeline Cap Style Hard Hat
Hard hats are among the most critical components of construction site protection gear. The best hard hats will not only keep you safe; they are durable, comfortable, and well-fitting. They also lower the risk of accidents by ensuring that the wearer is more visible on site. The Pyramex hard hat features a low profile design that offers a low center of gravity for better balance. It also has vented pressure pads that keep the straps in place, offering an additional comfort level.
Eye Protection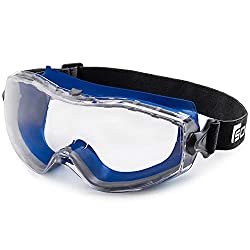 SolidWork Safety Goggles with Universal Fit
The best way to avoid eye injury when building your log cabin is to use eye protection. Experts believe that most of the eye injuries that occur during construction work could have been avoided by merely wearing goggles. The SolidWork scratch-resistant goggles with UV-protection and anti-Fog are a perfect fit for everyone. They have an individually adjustable headband making them quite comfortable. The goggles also have a panoramic design that offers full side vision while protecting your eyes against flying objects from all sides.
Power Systems
You will most probably need to use a few power tools. For these, you will need a reliable power source if you don't already have one on-site. The best choice would probably be a portable generator. But with a wide range to pick from, which is the most suitable generator for power tools?
The Champion Power Equipment 100891 9375/7500-Watt dual fuel portable generator with electric start is an excellent pick if you need power for your tools. The generator runs on either gasoline or propane. It comes with an intelligauge to keep track of voltage, run-time, and hertz for easy monitoring of power output and track maintenance intervals. The generator pack also features a flexible, cold/heat resistant 25-foot 10-gauge wire that is weather resistant. This cable allows you to place the generator 25 feet away and protect yourself and others from generator exhaust.
Power Tools
It is almost impossible to build a cabin without power tools. Whether you are dealing with the walls, the foundation, or the roof, there is a lot of lumber involved. You also have to ensure that the blades for your power saws are clean and sharp and that you have all the necessary spares and drill bits. For cabins, essential power tools include a drill, electric screwdriver, reciprocating saw, and a circular saw. Fortunately, you can buy these as a bundle.
BLACK+DECKER 20V MAX Cordless Drill Combo Kit, 4-Tool
This power tool kit includes the following items:
LDX120 Drill/Driver
BDCCS20 Circular Saw
BDCR20 Reciprocating Saw
BDCF20 Work Light
LBXR20 20V MAX* Lithium-Ion Batteries
Battery Charger
Double-Ended Bit
5″ Circular Saw Blade
Reciprocating Saw Blade
Digging Tools
When building a log cabin, one of the first steps is putting down the foundations. This either requires you to dig holes or to lay down concrete slabs. To dig holes, you probably won't need a powered posthole auger; a manual digger will do the job just fine. There is, however, a variety of these tools on the market. If you need an easy to use and durable one, you can go for the Truper 30382 Tru Pro 48-Inch Heavy Duty Post Hole Digger. This quality tool has 48-inch professional-grade fiberglass handles that feature a soft cushion grip for balance and control.
Bottomline
In addition to the list of tools above, you may also need to acquire some smaller accessory tools. These include the following:
Carpentry Squares
Chisels
Log Scribe
Measuring Tape
Spirit Level
Once you have bought these tools, you will most likely be ready to start working on your project. If you are running on a tight budget, you may also check out some pre-loved tools.